New Lighting Products from Focal Point at LED Specifier Summit; Legrand Partners Pinnacle for Human Centric Lighting Applications
Lighting companies are diving into human centric lighting with more and more fixture manufacturers presenting products with enhanced light source for different lighting environments and applications.

U.S.-based Focal Point reported that it will showcase the latest luminaires and acoustic solutions at the LED Specifier Summit in Chicago, USA. The company will exhibit the expanding Seem 1 family, a series of linear luminaires providing design flexibility. Focal Point is also presenting a preview of the soon-to-be-released acoustic lighting products Blume and Zyl.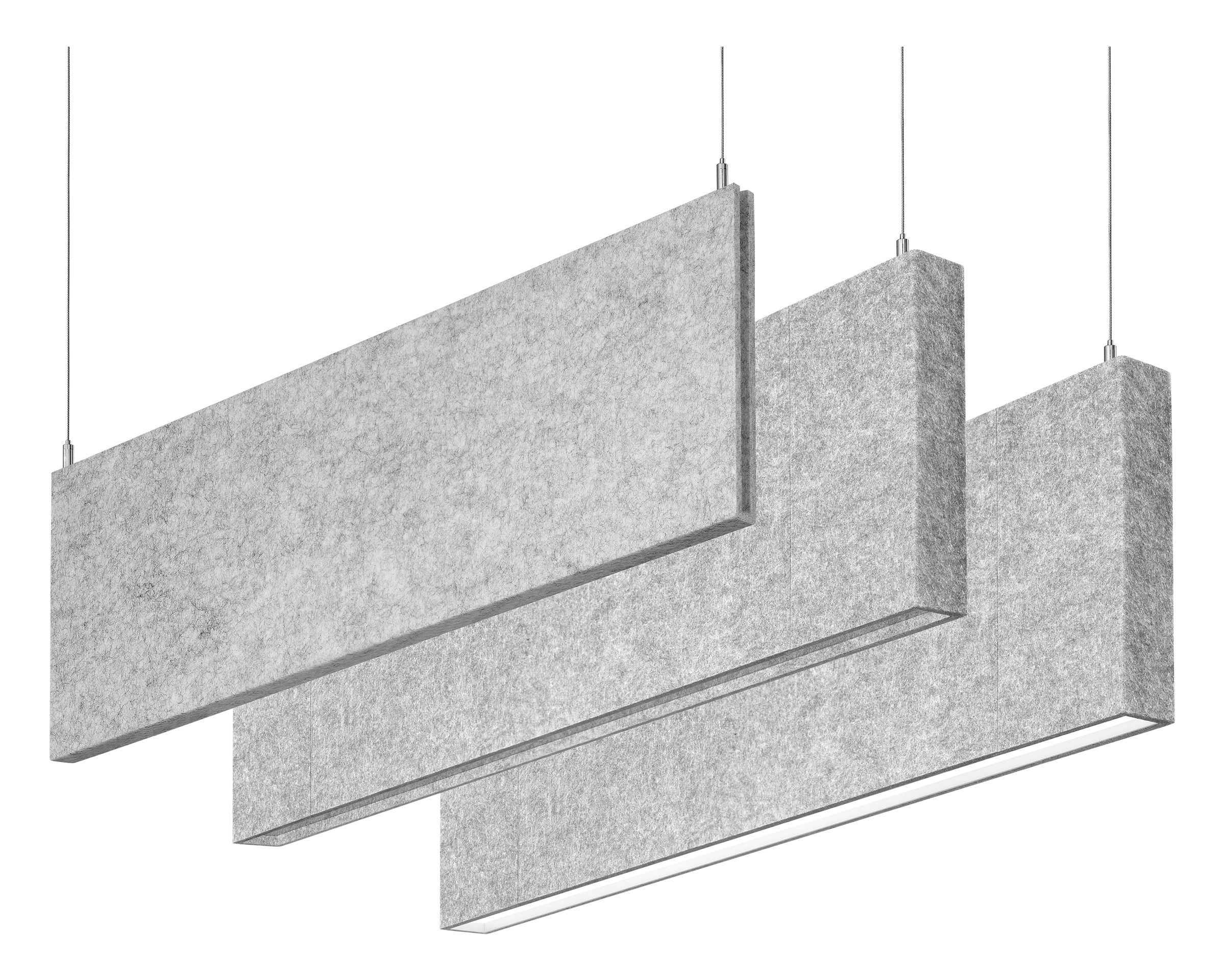 (Image: Focal Point)
Legrand North & Central America, the global specialist in electrical and digital building infrastructures, announced a partnership that brings Wattstopper Human Centric Lighting (HCL) capabilities to Pinnacle Architectural Lighting's luminaires to simplify design, installation, and occupant control for tunable lighting projects. This marks the first fixture manufacturer partnership between the company's Wattstopper product line and Pinnacle brand for HCL and embedded controls.

HCL, lighting that is designed and applied to increase quality of light and visual comfort, signals the next phase of LED lighting innovation where light and art come together to create beautifully illuminated spaces. The cooperation will integrate Wattstopper's HCL capabilities to Pinnacle's luminaires to combine fixtures with the benefits of HCL.
Disclaimers of Warranties
1. The website does not warrant the following:
1.1 The services from the website meets your requirement;
1.2 The accuracy, completeness, or timeliness of the service;
1.3 The accuracy, reliability of conclusions drawn from using the service;
1.4 The accuracy, completeness, or timeliness, or security of any information that you download from the website
2. The services provided by the website is intended for your reference only. The website shall be not be responsible for investment decisions, damages, or other losses resulting from use of the website or the information contained therein<
Proprietary Rights
You may not reproduce, modify, create derivative works from, display, perform, publish, distribute, disseminate, broadcast or circulate to any third party, any materials contained on the services without the express prior written consent of the website or its legal owner.
dtinews.org business New Lighting Products from Focal Point at LED Specifier Summit; Legrand Partners Pinnacle for Human Centric Lighting Applications
More News in Business
Persistence Market Research presents a new report titled 'Lighting Controllers Market: Global Industry Analysis 2012 - 2016 and Forecast 2017 - 2025' that studies the performance of the global lighting controllers market over an
Taking into account all relevant factors, Infosys Limited (NYSE:INFY) scores 24% Sell on the technical side. The share price is also flashing a Sell from the Barchart TrendSpotter trading system. Investors starting out on a
A global market research report by Researchunt.com offers the latest published report on global LEDs & High Efficiency Lighting market and Forecast 2019-2025 for delivering key insights into the global businesses. The blend of primary
Global Stage Lighting Market Report evaluates numerous vital segments to estimate the current size of Stage Lighting industry. The report contains significant details that derived from extensive analysis of Stage Lighting market. Before
The biggest shareholder of troubled office company WeWork is poised to takeover the company in a deal that values it at $8bn, according to multiple reports. The Financial Times and CNBC reported